About Us
Kirk and Associates is a full-service medical billing and coding company located in Newark, DE, specializing in Emergency Medicine, Telemedicine and Ambulance transport services.
FREE ESTIMATES AND SERVICE PROPOSALS
Maryann Kirk, CEO
Maryann has more than 30 years of leadership in the emergency medicine reimbursement environment since the early 80s when she worked with EMS pioneer Dr. Ben Corballis, the first residency-trained emergency physician in Delaware. He was a leader in bringing the 911 system to the state. He started Professional Associates in 1971, the first emergency medicine and EMS ambulance billing company in Delaware, and Maryann ran it until he passed away in 2013. K&A grew out of that first company.
She is an expert in EMS, telemedicine, and emergency physician billing. Maryann is a trusted corporate leader whose key managers have been with her for many years, some from her earliest work running Professional Associates. She also built a telemedicine company with an emergency physician that serves thousands of patient encounters a year.
James Blakeman, President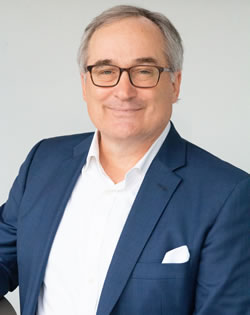 Jim's career in billing for physician services has spanned six decades. He owned his own billing company in the 80s and has served hundreds of ED physician groups. In addition, he has had executive leadership roles with 3 of the country's largest emergency physician billing companies and has many long relationships throughout the industry.
Jim is a recognized writer and speaker on physician reimbursement topics. He taught the popular course "Beyond Basics - Issues and Answers about Reimbursement and Coding" for more than 20 years, educating hundreds of emergency physicians and coders in the principles of practice management, billing, coding, and documentation. He has lectured nationally for the American Academy of Emergency Medicine (AAEM). He is a featured speaker in their annual EM Management Solutions course, held this year in April in Baltimore's Inner Harbor. In addition, he has often lectured for the Emergency Department Practice Management Association (EDPMA), Hospital Shared Services, AIC Conferences, Part B News, and Temple University and regionally for the American Academy of Professional Coders, American Association of Medical Auditors, and the Healthcare Financial Management Association.
Jim has served on the reimbursement committees of the Ohio, Pennsylvania, and California Chapters of the American College of Emergency Physicians (ACEP). He has been a frequent speaker on coding and documentation issues for the ACEP Chapters in Ohio, Pennsylvania, Michigan, and Minnesota. In addition, he is a member of the Practice Management Committee of AAEM and the Quality, Coding & Documentation Committee of EDPMA.